Las Vegas being famous for entertainment and technology is the heart of the country. With all its unique characteristics, the computer repair services of Las Vegas are also different from the other states in the country. It offers the best computer repair service to ensure the satisfaction of its residents. Are your curious to know about it? Let's read ahead to explore what makes Las Vegas different in terms of computer repair service.
24/7 Availability Of Service
Las Vegas is the city that never sleeps. Therefore, the computer repair services in Las Vegas are operating round-the-clock to solve your emergency repair issues. Almost all the businesses in Las Vegas are dependent on computers. Therefore, they cannot afford a faulty computer for more than a few hours. The city is always on its toes to serve people with all sorts of solutions to make their lives and works easier.
Technical Customer Base
Customer base plays a huge role in the repairing sector of any city. The customer base in Las Vegas is full of tech-savvy individuals that are on the computer 24/7. Such customers often come up with technical hardware or software issues that are far beyond than a broken screen or a faulty keyboard. Therefore, the experts operating in Las Vegas with solution to all the issues make it different from the other cities.
Timely Services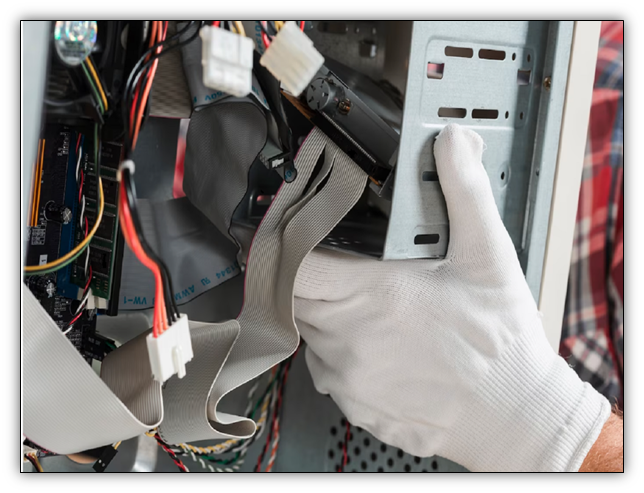 Time is the essence of Las Vegas which makes everyone in the city understand how important it is to get everything done on time. Same is the case with computer repair services in Las Vegas. Repairing services in Las Vegas make sure to repair and return your computer as soon as possible to avoid disturbance in your work. Many of the computer repair service providers in Las Vegas are happy to serve with the same day repair services. The swift service is what makes Las Vegas stand out in the United States of America in terms of repair services.
Unique Services To Unique Challenges
Unusual problems stipulate unusual solutions. Therefore, the service providers in Las Vegas are full of knowledge and experience, which makes them able to solve any sort of problem in your computer. The unusual problems include effects of humidity or dryness on your computer, which an ordinary service provider cannot detect. However, Las Vegas computer repair services know how to take these challenges easily and provide you with immediate service and solution.
In conclusion, it is a proven fact that Las Vegas has better and unique aspects when it comes to computer repair services. From 24/7 availability to handling complex issues, Las Vegas computer repair service has been serving for people since ages making it impossible for them to shift to other repairers. Las Vegas has potential to meet the specific demands of every individual and business, from a business relying on its computer to a pro gamer eagerly waiting to get his computer repaired. Therefore, Las Vegas being the heart of the USA has everything to offer.